Paco Lulatsch's Sponsorship Page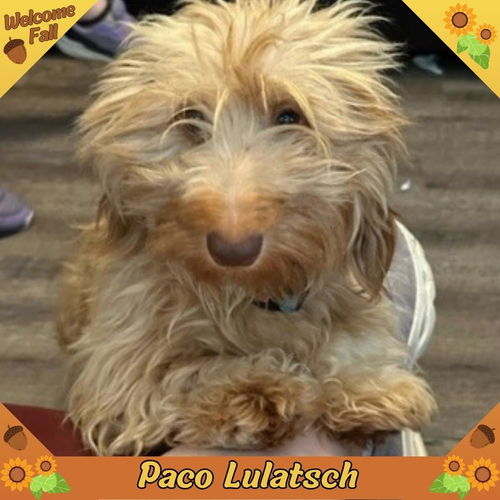 Paco is a 1 year old soft wire male dachshund. He is around 13 pounds. Paco is one of the Lulatsch family dogs we took in.
Paco is a super cuddle bug. He loves to lay with you and will follow you everywhere. He is still a little timid but very sweet. He is fine around the other dogs but doesn't seem to need a buddy. I've been brushing/combing a little each day to get him used to it as he will require lots of grooming to keep him handsome. Paco will make someone a great comfort companion!
Paco Lulatsch's Sponsorship Options


One Time Sponsorship
---------- OR ----------
Recurring Sponsorship
$

Repeat sponsorship payment every:
Would you like to stop
the recurring sponsorship
after a certain number of payments?
Yes No
If yes, how many?