Poppy Louise's Sponsorship Page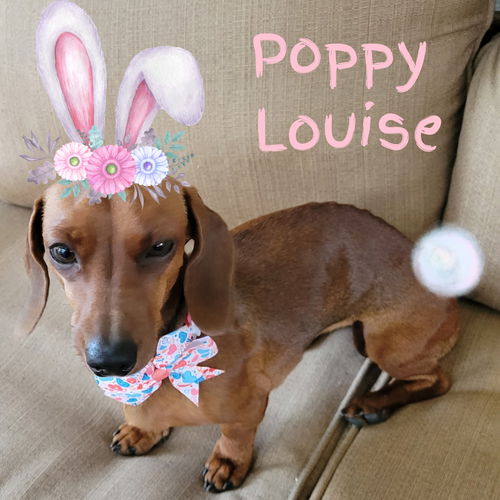 Poppy Louise is an 8-lb dark red beauty. She is about 2 years old and very sweet. She loves people and gets along well with other dogs. She is house-trained and sleeps well in the big bed. She also has springs in her legs and can jump on the bed!
Unfortunately, Poppy has a heart murmur. She needs to see a cardiologist before she can be spayed. We are hopeful that her condition isn't serious but until her appointment, Poppy would appreciate sponsors to help cover the cost of the specialist.
Poppy Louise's Sponsorship Options


One Time Sponsorship
---------- OR ----------
Recurring Sponsorship
$

Repeat sponsorship payment every:
Would you like to stop
the recurring sponsorship
after a certain number of payments?
Yes No
If yes, how many?