Crosby Nash's Sponsorship Page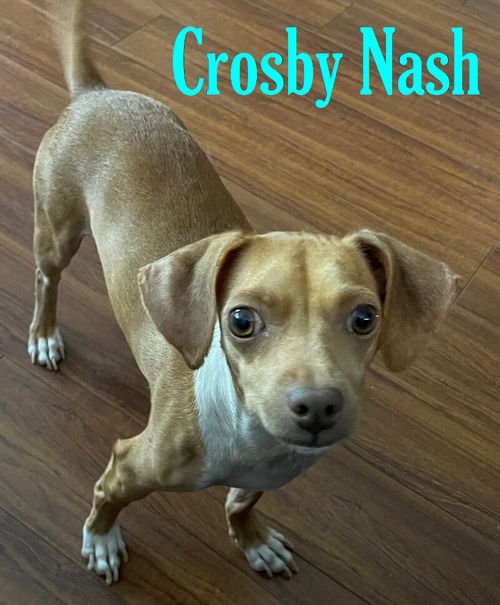 Crosby Nash is a 2 year old dachshund mix. He came to us from a local shelter. He came with terrible skin allergy issues. Crosby is crate trained, house broken and good with other dogs but would be fine as an only dog too. He is good with kids. Takes food very gently. He does love his food, so if other dogs are around, he should be feed separately because he will go for the others bowls. He is very sweet and just wants to be loved.
Crosby's skin is about 70% improved with the loving care of his foster Mom. He has even gained a couple more pounds. He is doing better but the vet did say that he is a chronic allergy dog. He will need to be on an allergy medicine the rest of his life to keep him healthy and happy. If you are ok with skin issues and have love to give, put your application in today.
Crosby Nash's Sponsorship Options


One Time Sponsorship
---------- OR ----------
Recurring Sponsorship
$

Repeat sponsorship payment every:
Would you like to stop
the recurring sponsorship
after a certain number of payments?
Yes No
If yes, how many?