Iggy Ignatius' Sponsorship Page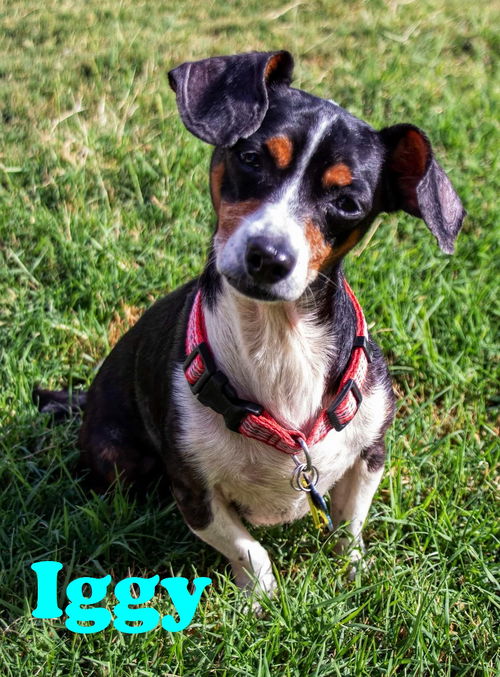 Mr. Iggy Ignatius, the 4 year old Chi-Weenie with PIZZAZZ! This little guy was originally picked up by ACS in pretty sad conditions. He was full of fleas and skinny! When he first came to us he had scabs all over his underside that were left over after the fleas had been removed. The fur that clung to his little body was both thin and coarse. But wait... there's more! Iggy arrived into rescue heartworm positive. And while the scabs healed, and while his fur gradually filled in and got soft, and while he put on a little weight... he spent the most part of his days, and nights confined. While it may seem mean (I'm super convinced he doesn't like me) it was necessary to keep him as calm as possible while he battled those nasty worms. Plus side? He is crate trained and will "usually" respond to 'go to your room' when you want him to go in. He's a pretty happy guy who just wants to please and love and be loved. Whatta ya think? Is there room in your heart for an Iggy?
Iggy is now finished with heartworm treatments and is ready for adoption.
Iggy Ignatius' Sponsorship Options


One Time Sponsorship
---------- OR ----------
Recurring Sponsorship
$

Repeat sponsorship payment every:
Would you like to stop
the recurring sponsorship
after a certain number of payments?
Yes No
If yes, how many?