Margo Todd's Sponsorship Page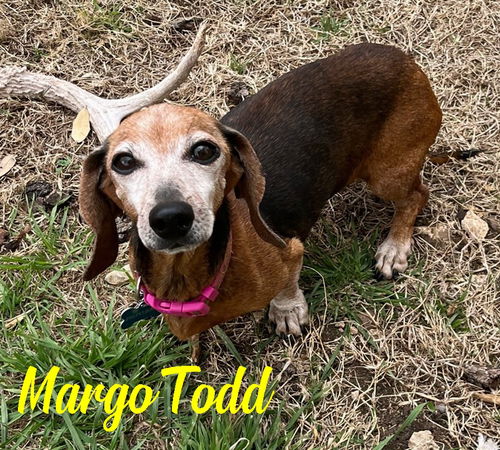 I'm a sweet 9 year old lady that just wants to snuggle and have my person in eye sight.
I get bursts of energy and in that time I like to explore the yard and the house. I don't mind cats… I don't really like to share my foster mom though with other dogs, but get along with them ok. If you can't find me I'm probably sleeping under a blanket. Blankets are my favorites. I will drag them around till I find the perfect sleeping spot.
I have an old lady bladder and need to go outside often and try to let my foster family know by going to the door.
I have had my teeth cleaned and some lumps removed now and all my vet work done. I am now available for adoption. I can't wait to meet you!
Margo Todd's Sponsorship Options


One Time Sponsorship
---------- OR ----------
Recurring Sponsorship
$

Repeat sponsorship payment every:
Would you like to stop
the recurring sponsorship
after a certain number of payments?
Yes No
If yes, how many?