Leland McGroany's Sponsorship Page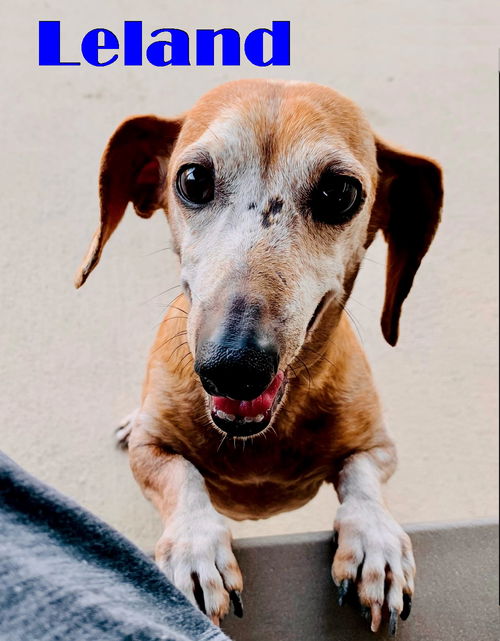 My name is Leland and I am a huge cuddle bug! I am about 10 year old and have a super cute frosty white face. I am great with other dogs and will follow them out to potty, but if I am an only dog in your home, you will have to teach me the ropes the first few times when you want me to go "do my business". I am very good about going into my crate at night and eating my dinner and snacks. Even though I am a little older, I have a lot of energy and I love to run and play in the yard, and of course, I love to sunbathe when it is warm. I would probably thrive best in a home with other dogs that are well trained, plus I love having other animals to play with! My foster family is working with me to get used to a leash/harness, but I am getting better every day. If you want a cute little older pup, I am the Dachshund for you!
Leland McGroany's Sponsorship Options


One Time Sponsorship
---------- OR ----------
Recurring Sponsorship
$

Repeat sponsorship payment every:
Would you like to stop
the recurring sponsorship
after a certain number of payments?
Yes No
If yes, how many?