Montana's Sponsorship Page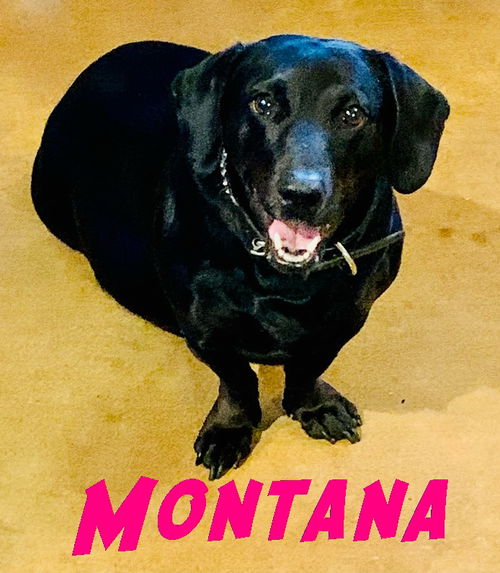 My name is Montana. I am Dachshund/Labrador mix and I weigh about 53 pounds. I am a very smart girl who is great on my leash and harness, I know lots of commands like dinner, kennel, potty, and sit. I would best be suited in a home with no cats or children, and preferably a home with large breed dogs. I don't like when dogs get around my food dish or my treats… And I can be pretty possessive. I love belly rubs and bathtime, and usually like to sunbathe or sleep most of my days away. If you would like a larger critter to be your forever companion, I'm your girl.
Montana is under a Courtesy Post with DDRTX. Please fill out an application if you are interested in meeting her.
Montana's Sponsorship Options


One Time Sponsorship
---------- OR ----------
Recurring Sponsorship
$

Repeat sponsorship payment every:
Would you like to stop
the recurring sponsorship
after a certain number of payments?
Yes No
If yes, how many?